Me and Levi melted us through the heat that has hit northern Europe to complete a brand new interview here at SmackyGirl. Me and Levi have gotten of on such a friendly chatty tone that we even have shared a picture of our teddy bears between us. He is the sweetest guy ever. But, and Levi is also one of BoyNapped`s newest arrivals and I have heard he is soon going to be seen in som very hot and kinky shoots. Best keep an eye on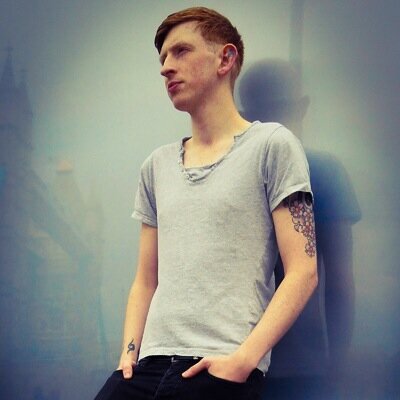 How did you become to apply for modelling? Where did it all begin..
Before starting porn I'd modelled for one or two amateur photographers I'd met through Grindr. I figured it would be good to have some decent nawty photos for when people ask if I have pics haha
I got into porn because someone on the app hornet messaged me and asked if I`d ever considered doing it. Turned out he helped recruit models for a production company
So after taking a few amateur pictures you wanted to go further? So who was it who discovered you on Grindr then?
Well doing porn was always a fantasy I never thought I`d be able to do so when I was asked I was made up. Its bad but I can't actually remember his name. . . I think it was Mark haha. It was just him thou, order I have two friends who works for another company who were asking me to do it since I met them but until I started doing the amateur shoots I wasn't confident enough to apply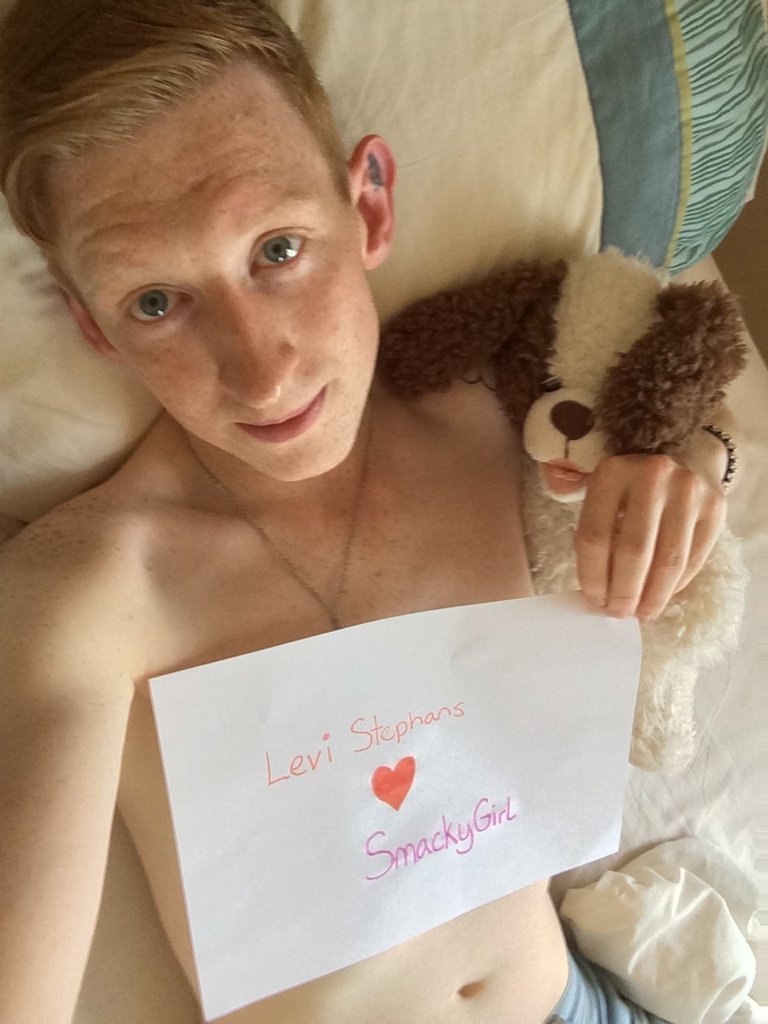 Did you use to think that being ginger wasn`t attractive enough for porn business?
Oh no nothing to do with being ginger. I always figured that would be one of my selling points. I used to have low confidence because I used to be overweight
How is your self esteem now knowing that people wanted you to model for their successful companies. Has it given it a little boost?
I'd improved my confidence already by loosing weight but I've definitely gained another massive boost since starting porn
Tell us which companies you have worked with up until today..
So far I have worked with AdultMaleUK which is who I did my first shoot with. Since then I've worked with Twisted XXX Media doing scenes for Euroboy, BoyNapped and a mature scene(can't remember what that was called though). My last shoot was with EuroCreme
Which models did you act with?
I can't remember everyones names but my first ever scene was a threesome with Luke Desmond and another model. EuroBoy was with Reece Bentley and Scott Williams. With BoyNapped I have work with Ashton Bradley, Sebastian Kane, Deacon Hunter and Mickey Taylor. My scene with EuroCreme was with Jacob Daniels and Harley Jordan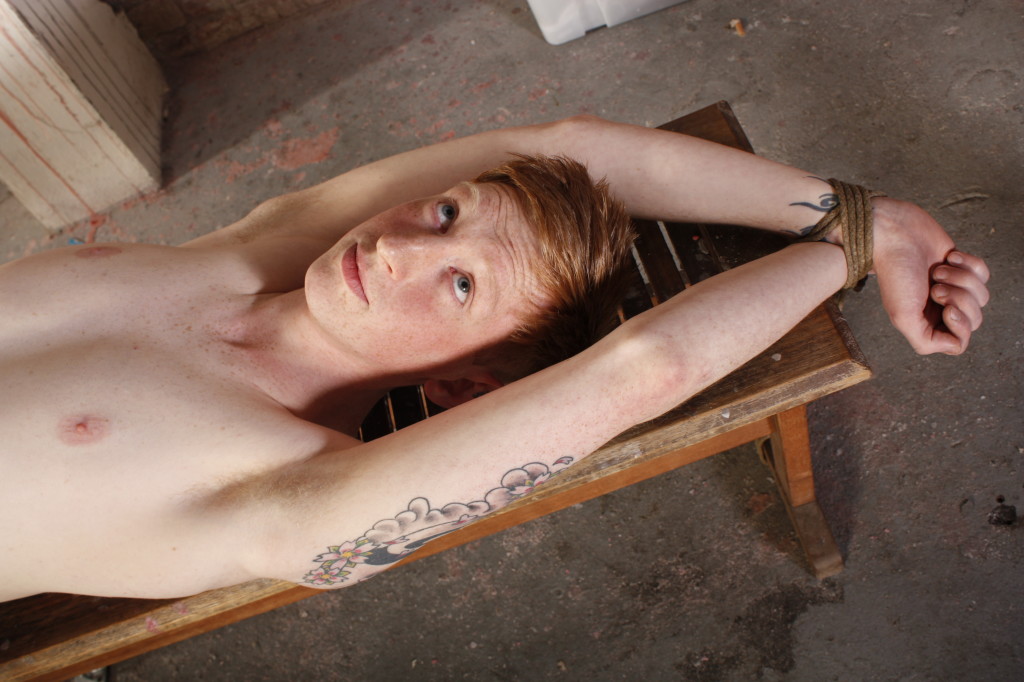 Was there any of these models that was extra fun or nice to work with?
They were all brilliant to work with to be honest. I've got great memories and experiences with each one. From Luke Desmond helping me relax on my first shoot to being star struck working with Mickey Taylor hahaha
What is your favourite part during a shoot?
I think its just the entire experience as a whole really. I love the performing because. . . Well lets face it, its sex, its fun haha but then at the same time I find myself smiling remembering messing about and having a laugh in-between shots
How do you rehurse to your shoots?
Its different with different directors. Some just give you a rough idea and you just have to go with the flow while others explain exactly what they want, how long for ect in detail
What other model(s) would be your biggest dream to work with?
Oh god there are sooooo many. Umm off the top of my head Aaron Aurora, Dakota White, Colby Parker, Connor Levi and Nathan Gear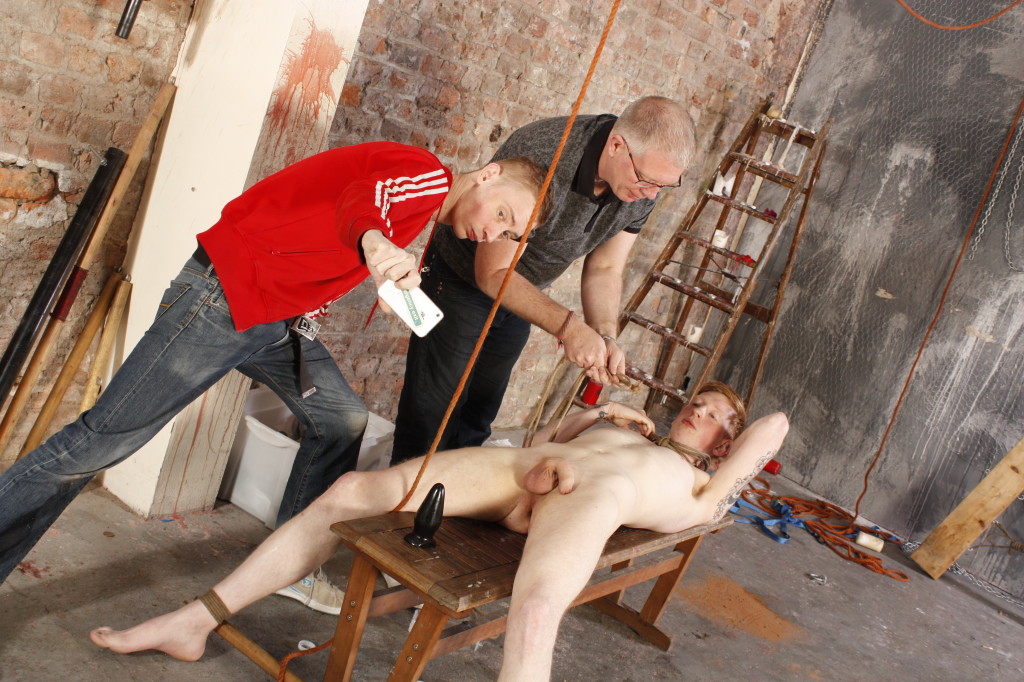 Connor Levi thats a interesting choice when you say that during a interview with SmackyGirl. I know him very well and personal. We started the Connor Levi circus. Why would you love to work with him exactly? Is that where your model name comes from?
Well before starting porn I'll be honest and say I didn't really know any models names haha. Since starting though I've made an effort to know who's who and why. When I came across Conner he just stuck in my head as I think he's absolutely stunning.
Its not where my model name comes from though. Its quite funny really. My real name is quiet close to Levi so Levi is what some people in work call me as a nickname. I figured it would be good to use as if I picked a completely different name I'd probably not respond when people called me it haha. Stephans was just random. I was at my first shoot filling out the paperwork and they asked me for a surname. I didn't have one so just shouted out to everyone in the room to give me surnames. The first reply back I got was Stephans so it used it haha
So when you become a a model and fans from all around the world discovers your work, there might be both boys and girls who likes your work and starts to follow you. If they asked what its your orientation, what is your answer and if they asked if have you ever been with a girl what would you say?
I appreciate any fan I get whoever and whatever they are. I'm gay. I had girlfriends when I was a kid but the most I've ever actually done with a girl is kiss. The last girlfriend I had was when I was 13 and whenever she wanted to "do something" I would fake feeling ill so I didn't have to hahaha
How old are you and where are you from? What do you do when you`re not modelling?
I'm 25, I work full-time in a coffee shop as a team leader. When I'm not working I spend most my time hanging out with my partner. Like gaming on my X-Box and into anime, manga(yes I've seen Yaoi on your site so will be checking that out later haha), and graphic design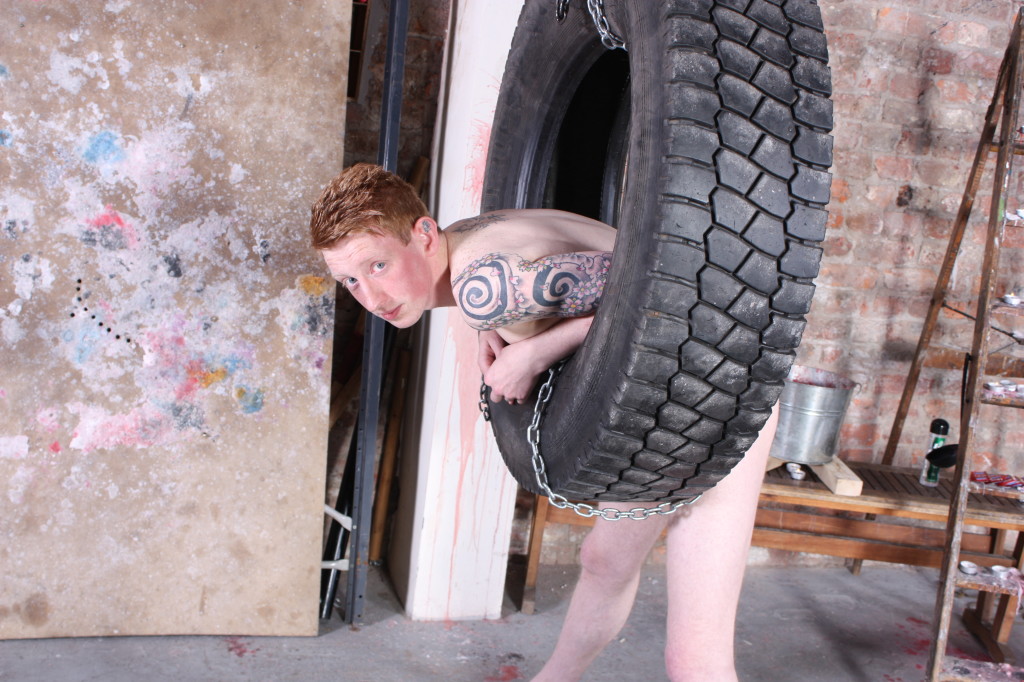 How does he feel about your line of work?
He's absolutely fine with it. He may even be doing it himself soon as well

That sounds interesting. SmackyGirl must be on watch. Have you two thought about doing a shoot together maybe?
We have and would love to
What kind of fetish porn would draw the line for you? What would you not do?
Blood and scat are a definite no! I also don't like sounding so couldn't do that either.
SmackyGirl is not sure what sounding is .. Care to explain? 
Basically its putting thinks down your cock *cringe*
Its best we talk about something that doesn`t scare us any further.. Have you ever heard about SmackyGirl before?
I'm sad to say I hadn't until you followed me on twitter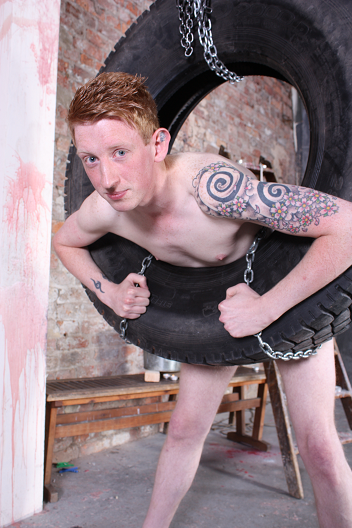 Have you had time to have a look around now then and peeked on to other interviews to see how they answered?
Only briefly while I was waiting for my train home from work but already have it open so I can check it out in a bit
So fans might want to know a few things like whats your favorite movies and music?
Fav films are stuff like The Matrix, The Marvel films and Equilibrium. Anything sci-fi and fantasy really. Music wise I listen to a lot of random playlist I find but my fav bands or people like Blue October, Linking Park, Thrice and Innerpartysystem. Don't really do pop music at all
When you walked around in a porn studio for the first time, what was your first impressions? Did it scare you or calm you down from the expectations you had before you ever knew how it was?
It didn't scare me but I was intimidated at first. I had no idea what I was meant to be doing or who anyone was. I just sat to the side quietly until someone spoke to me. Its not like that anymore of course
Did you see any other models on the set when you where there? Where they nice or prouncing around like divas in mink furs expecting you to bow and run their errands? 
I've been lucky enough to not meet any divas haha. Everyone has been really nice. generally chatting away, giving advice and checking everything is ok.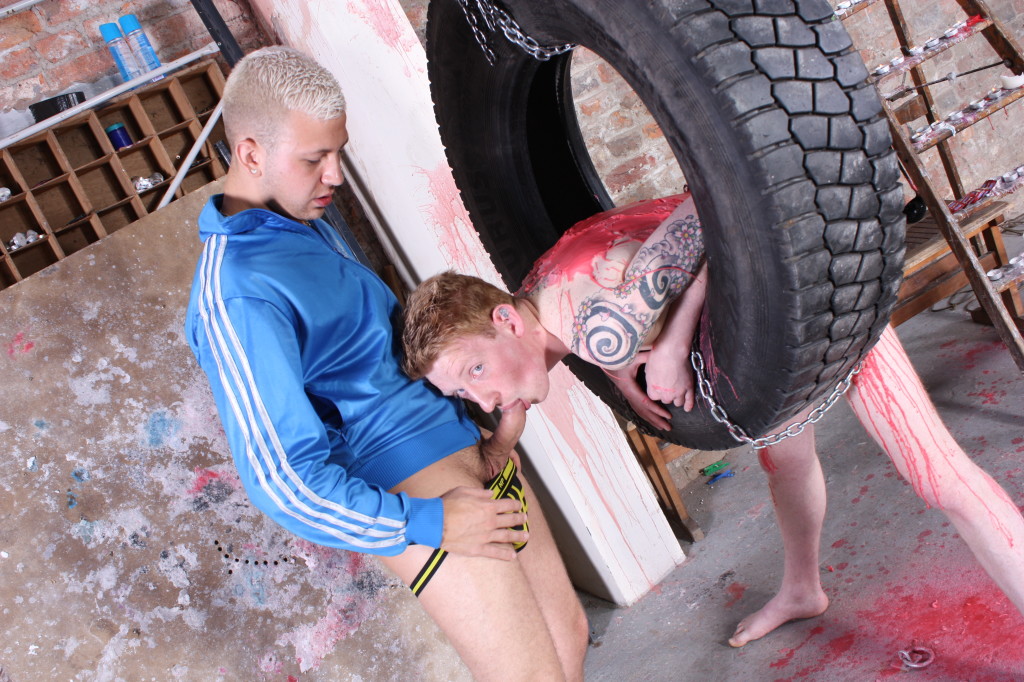 What work are you most proud of?
I`m actually waiting for some of my BoyNapped scenes to be released till I decided that. I'm pretty kinky anyway but those shoot I really pushed myself. I spoke to Sebasian Kane before going to the shoot and joked about liking a challenge. Well, he certainly gave me a challenge and I can't wait to see if I lived up to it
You say you are kinky.. What is your turn ons?
Pup play, bondage, electro, spanking . . . Pretty much being a sub haha
Some people find it hard to understand how pain can turn someone else on. How would you explain why it feels good for you?
When its done right you start soft and work your way up harder. As you do your body reacts to the pain by releasing endorphins which can make you feel amazing.
What have you learned from working with BoyNapped and TXXXM?
I've learnt from BoyNapped that I can push my limits and was amazing doing it. Also learnt how well the guys at TXXXM look after their models. They're really sweet guys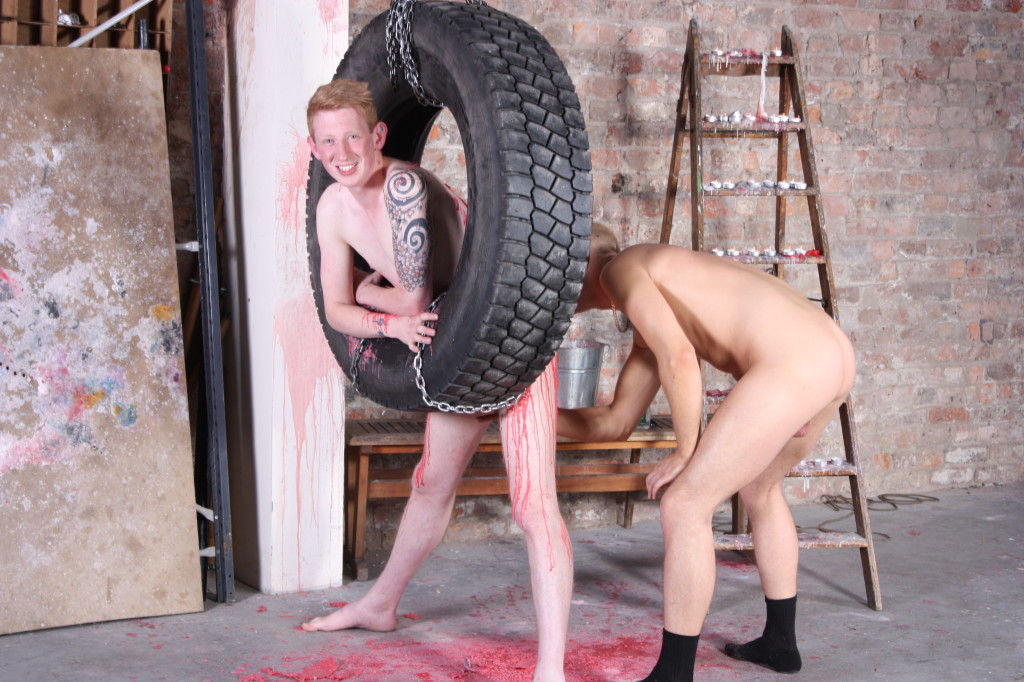 What is the best thing about being a model?
Everything! The excitement before hand. The fun shooting and hanging out with other models. Oh and the extra money is a bonus as well
Have you established any new friendship with other models and company staffs?
I'd like to think so hahahaha. I was out in Manchester for my birthday and Ashton Bradley saw me in Kiki so bought me a drink and got to hang out with him and a few others
Have you experienced bad people or companies working in the industry? And would you be willing to work for someone who didn`t treat your right again?
So far I haven't and hope not to. I do my best to remain professional in relation to any modelling I do. Even on twitter. Depending on how severely they mistreated me I may consider it still as it's still payed work at the end of the day
How would you describe yourself in 3 words?
Ginger, quirky, horny


Oh my bf said I should of answered ginger, BIG cock lol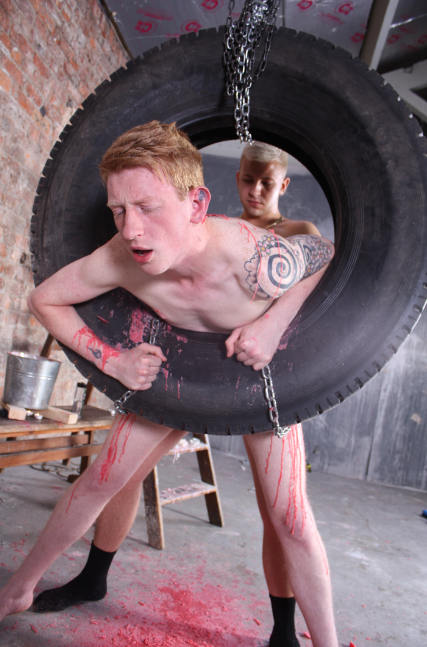 Where would you like to travel to and why? And where would you take your boyfriend for the ultimate romatic date with you?
I'd like to travel the USA and Japan. There's just so much to see in both places.
Ultimate romantic date? I know I'm not very good with big romantic gestures. That's why I try to do lots of little things whenever I can for him. The best thing I can think of is taking him away somewhere secluded so it would just be the two of us and just look after him for a few days
If I asked your boyfriend what would he say how it feels to date a pornstar. Does he have to fight of a lot of rivals and love hungry fans?
I'll pass him my phone and he can answer that for you haha
At first I had the horrible feelings of envy and jealousy that other people were enjoying him and I wasn't able to enjoy it too. Then it kind of turned into a feeling of… Well I have him all of the time and actually it's pretty hot and I wouldn't mind joining in hahaha.
I don't have to fight anyone off. Not yet anyway

if anyone ever did overstep a mark they sure as hell would know about it though


Will pass you back to Levi now babes x
Thank you Mister Stephans Boyfriend.. So Levi,
If you had to choose would you rather have a million followers on Twitter og 100.000 US dollars cash in your pocket?
100.000 US dollars as it would mean I could work less and do more shoots for my followers

How does your friends and family feel about you modelling?
My friends that know are all cool with it but are constantly reminding me to look after myself. Although I've not told my parents I'm pretty sure they no as they've made jokes about it. I asked them once what they would say if I was doing porn and they just said as long as I'm happy that's all they care about
What other job would you like to have if you where not a model?
.What was yours going to be when you grew up? You know the old saying,
"When I grown up I am gonna be:".
When I was little I wanted to be a vet as I love animals. By the time I was leaving school I decided I wanted to be a graphic designer. That would be my dream job and hope to do it in one form or another
What do you want for Christmas?
Sex toys

Who was the last person you kissed?
My boyfriend
What was the last thing you cooked and what is your favourite food?
Last think I cooked was a chicken pasta. Fav food has to be Chinese
Are you interested in politics and what goes around in the society?
I am to a certain degree but I'm no activist. I'll only ever comment on something I know about as well
Any certain type of themes then?
LGBT, armed forces and welfare
Do you believe its important for a model to be a good role model for teenagers?
I do. I think it's important for anyone that has a following to be a role model. That doesn't mean you have to be perfect though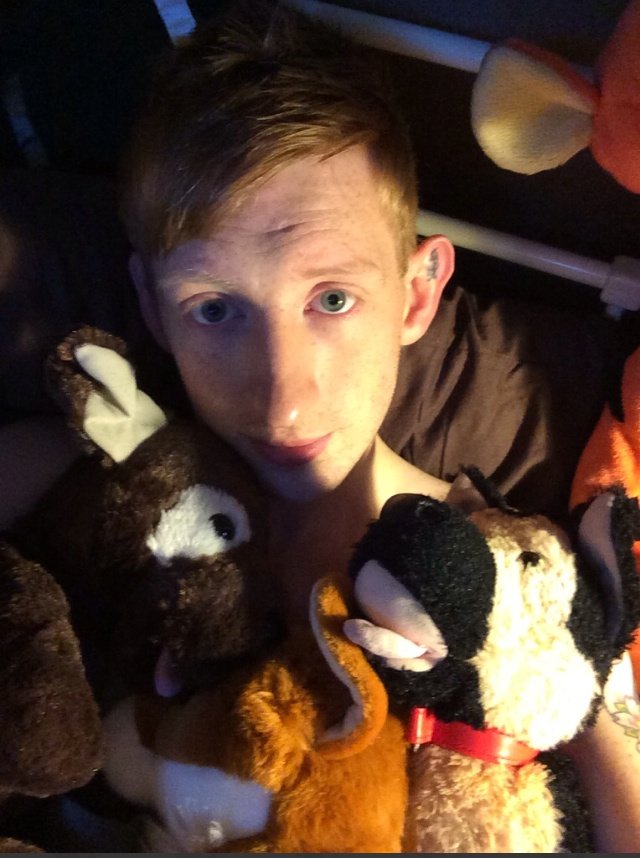 Will we be expecting anything new from you in the future?
I`ve got 4 scenes with BoyNapped unreleased so there is them to look forward to. I`m looking at applying to a few more companies as well so hopefully something will come from that
Do you have any public pages, sites or blogs online where fans and future work people can follow you?
At the moment its just my twitter
https://twitter.com/LeviStephansXXX
So we have reached the end of this interview. How was it to be interviewed by SmackyGirl.com?
It was fun. you made me think about things I hadn't thought about before about modeling and remember the laughs I`ve had so far
Follow us on: