One person, treatment so many dreams and talents. Harry Jordan is only 20 years old but has already been working with Ashton Bradley and Sebastian Kane known from BoyNapped and Blake Mason. He has also a dream to be a professional actor and musicals are one of his favourite genres to preform in. He has been performing at no other place then at the opening ceremony for the Olympic Games in London 2013 as a dancer and SmackyGirl was lucky to get a unique and exclusive interview with the young lad that I hope you all will enjoy and later head over to follow him in on your own from his twitter, which I have linked at the bottom of this interview. Also don`t forget to check out his work at our friends at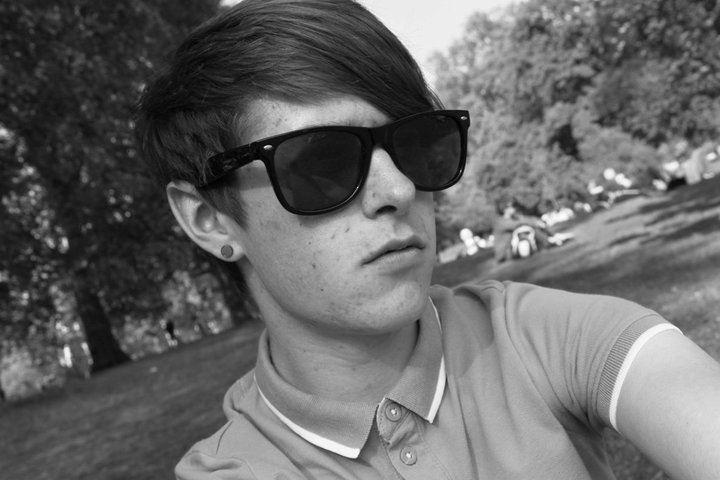 How did you become to apply for modelling? Where did it all begin..
Well, I had been interested in starting out in this industry for quite a few years but never had the confidence in myself until recently to actually do something about it. One of my close friends suggested to contact Benjamin (the director of BoyNapped) and I was invited to Manchester for a couple of shoots and the journey is now just getting started
Why where you so interested in becoming a actor in the adult entertainment industry?
Of course I knew the pay would be great but the main reason was to build my confidence and being able to meet some amazing people. I have definitely felt a massive boost in my self esteem.
Who have you worked for up until today?
Just BoyNapped so far, but hoping to get some more work within this industry very soon.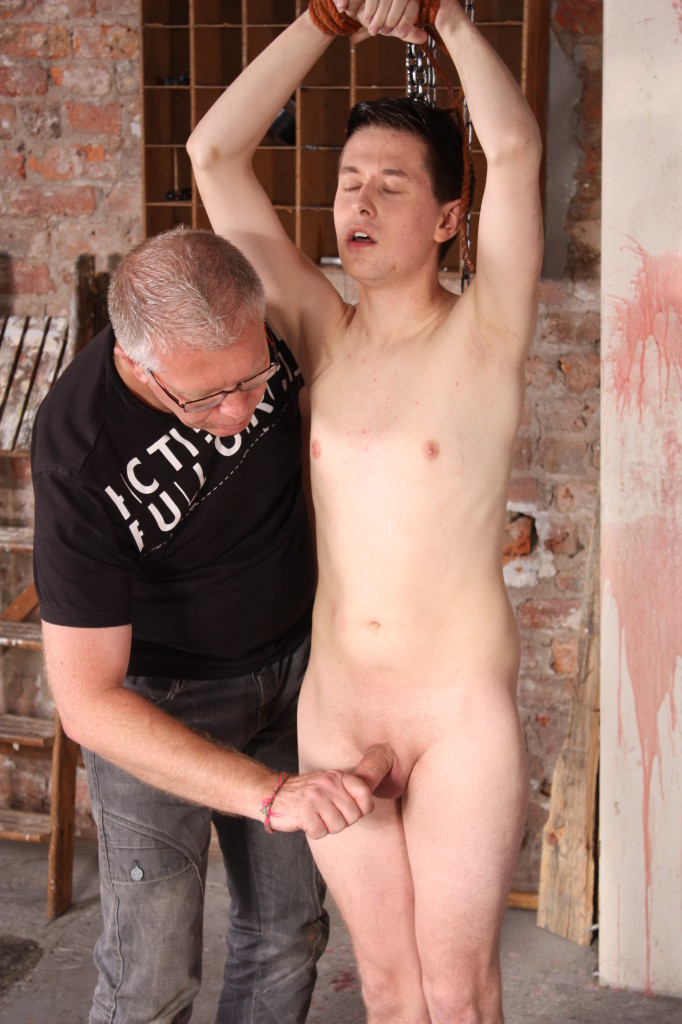 Which models did you act with?
The brilliant Ashton Bradley and the master of BoyNapped himself Sebastian Kane
So what did you learn from working with Ashton Bradley and Sebastian Kane?
I've learnt how much I enjoy being submissive, working with them has made me realise I can push myself to try new things and to not be afraid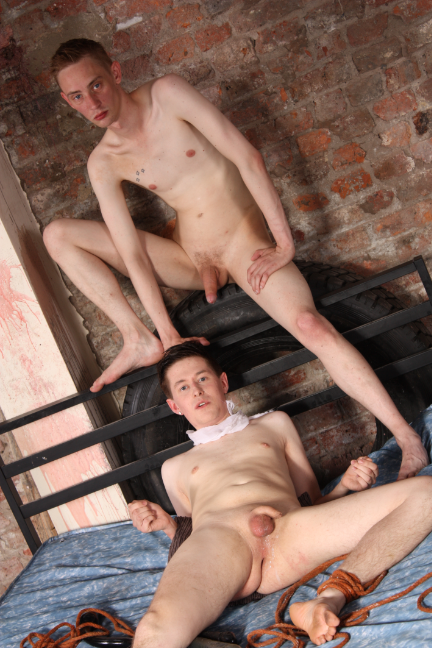 What is your favourite part during a shoot?
That's a tough one, to be honest I enjoy everything but I especially enjoy being told what to do haha
So you are a kinky lad. What turns you on?
To be honest, I really am. Being dominated by guys is a massive turn and the intensity of it is such a thrill
Some people find it hard to understand how pain can turn someone else on. How would you explain why it feels good for you?
I never think about the pain, I just know that when it gets going then it will feel absolutely amazing.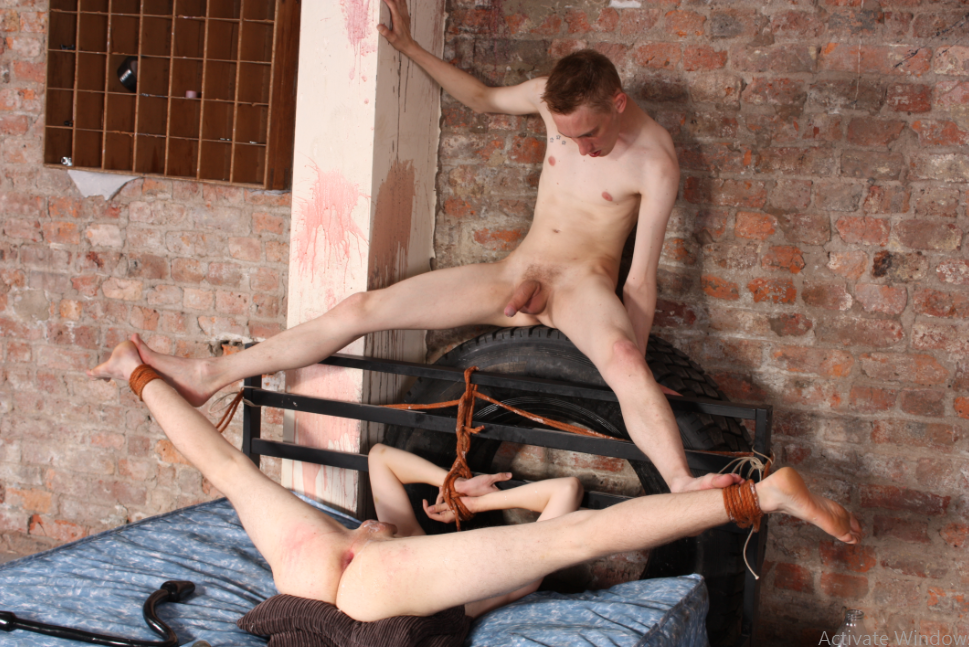 What draws the line for you, what fetish porn would you not do?
I think, at the moment, I'm not ready to do waxing shoots as I am a little bit of a chicken when it comes to those things, but in time and with more experience I'm sure there won't be anything I wouldn't not want to do
How do you rehearse to your shoots?
I don't really rehearse as such, but having the occasional one nighter here and there is good enough practice for me
What other model(s) would be your biggest dream to work with?
Oh god, there's so many models I would love to work with but I would ultimately love to work with Billy Rubens as everything about him is amazing.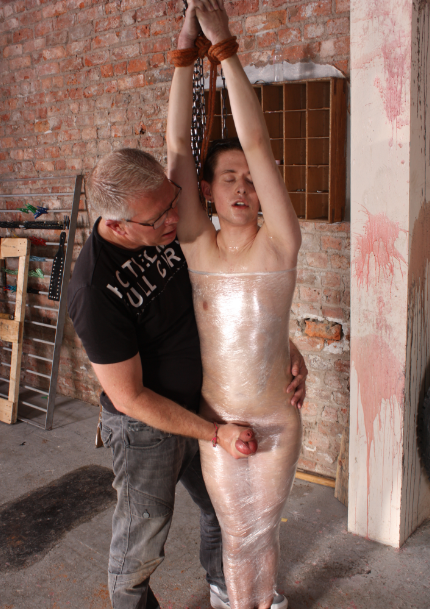 What was your first impression when you walked around in a porn studio for the first time? Did it live up to what you had imagined, did it scare you or calm you down when you got to see what it was like?
I was very nervous looking around and not knowing what to expect as it was my very first shoot within this industry. It was crazy seeing everything in person after watching some of the BoyNapped videos online, I just thought it's actually a reality now and I'm not dreaming. Yes it really did live up to expectations and more as I felt I was in safe hands and calmed down after a bit of reassurance.
Did you see any other models on the set when you where there the first time? Where they nice to you or pouncing around like divas in glitter mink furs expecting you to bow and run their errands?
Yeah, I saw Colby Parker, Zac Langton, Deacon Hunter and Nathan Gear there including Ashton and Sebastian. Haha no, although Let It Go was playing as I walked in but I absolutely knew this is for me. They were all so lovely and friendly and welcomed me very well. I felt very at ease and gained a few tips from some of them before the shoot
What work are you most proud of?
I think both shoots with BoyNapped made me feel proud of what I managed to achieve afterwards as I had never done anything like it before, it's made me feel I can do so much more now.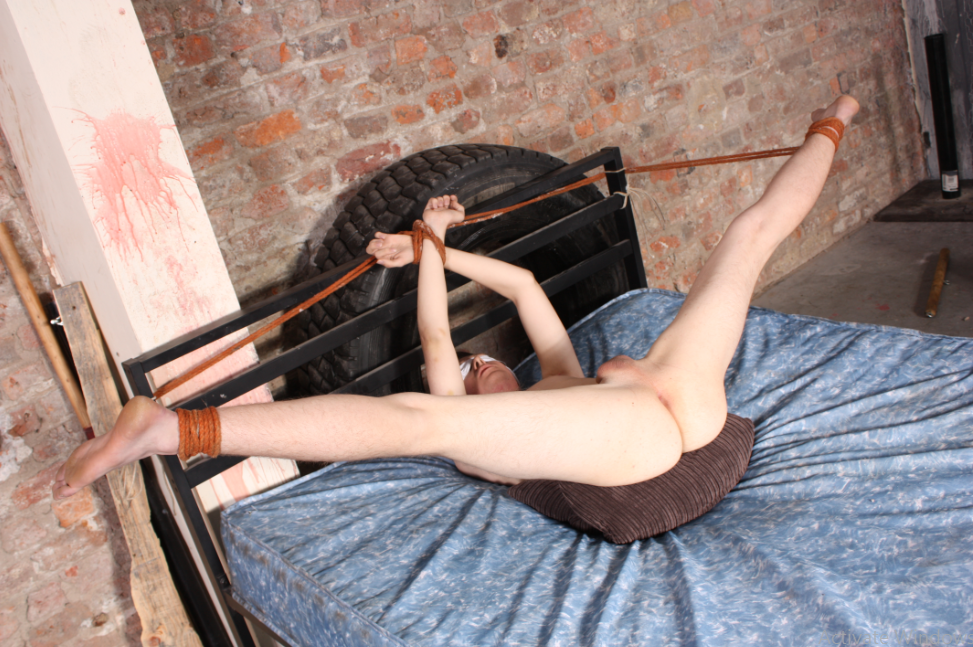 What is the best thing about being a model?
I think everything about being a model is great, I do most enjoy meeting new people and to be able to tell people and call myself a model feels amazing.
Have you established any new friendship with other models and company staffs?
Everyone I met over the weekend of the shoot I can definitely call a friend as they all made me feel so at home and relaxed.
So when you become a model and fans from all around the world discovers your work, there might be both boys and girls who likes your work and starts to follow you. If they asked what its your orientation, what is your answer and if they asked if have you ever been with a girl what would you say?
I would say am 110% gay but I have been with girls as a child, though I believe I have been gay all my life.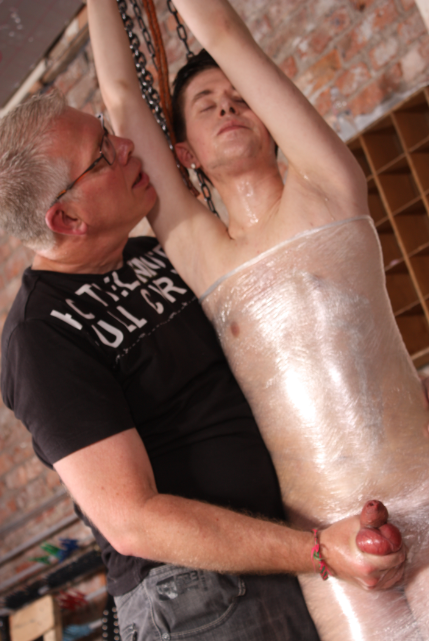 How old are you and where are you from? What do you do when you`re not modelling?
20 and from the town of Croydon, though I prefer to tell people I'm from London haha. Other than modelling, I do a lot of musical theatre and take part in amateur dramatic shows to build more experience after studying it at college and I also do extra work for an extras agency which I really enjoy.
Have you ever heard about SmackyGirl before?
Not before starting out in this industry, but I love reading all the interviews and blogs
Did you have a peek around before the interview started to see what others had said in their interview and do you have a favourite among them?
Not gonna lie, I did yes. I always like to get a bit of inspiration before anything I do. I can't actually name a favourite as they're all great in different ways.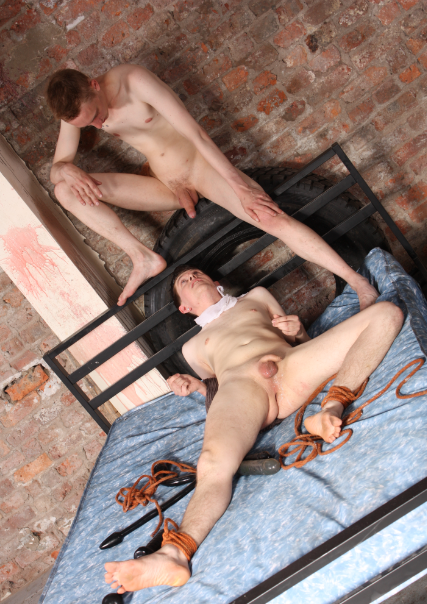 How would you describe yourself in 3 good and 3 bad words?
Caring, understandable and enthusiastic. Shy, MESSY and impatient.
So I understand you want to act also on a stage or in movies.. What have you achieved so far in that area? Have you had any roles or parts in theatre plays, commercials, movies or anything else?
The highlights I've achieved in this area would be dancing in the London Olympics opening ceremony, singing in the ensemble for BBC radio 2 Friday night is music night, taking part in the EastEnders London pride scene and playing the crazy role of the Newcomer in Avenue Q
The Olympic opening ceremony? That sounds big, where you nervous? So is musicals your style something you would like to continue doing? Is there anyway people can hear you sing that SmackyGirl can show?
It was quite nerv wrecking, not gonna lie. But got such a buzz from actually doing it and hearing the crowds roar with cheers. Yeah I'm definitely not gonna stop performing as it's a big part of my life. Oh I don't actually have a show reel of mine but a few friends have got videos of me singing on facebook.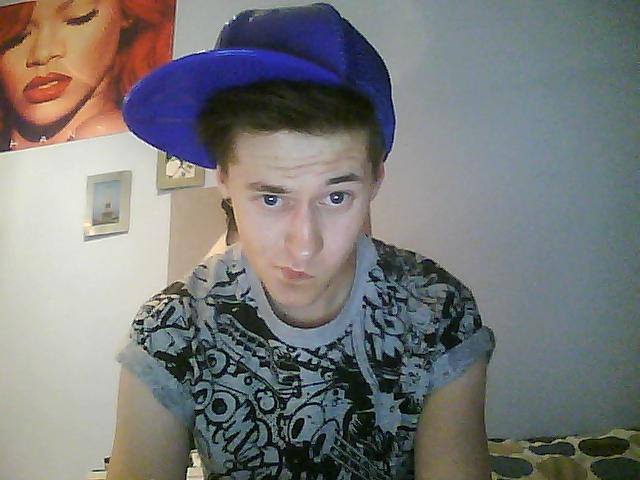 Are there any big famous musicals in London you would love to be a part of?
Ah there's so many! The main musical I'd love to be in is Wicked as the music is just incredible.
What movies and actors do you look up. And what about artist and music you love to listen to?
Everything about Anna Kendrick is amazing. I love how much of a versatile actress/performer she is from being in music films like Camp and Pitch Perfect to fantasy films like Twilight. Every genre of music is brilliant in its own way but I love a good bit of Soul especially the incredible pop and soul hits from Whitney Houston
I heard you say you had dogs, what type of dogs do you have and what are their names? Do you have any other animals?
They're not actually mine funnily enough, I look after them while their owner is away or out at work. Two dogs called Bonnie, a bull bog, and Bailey, a small type of Labrador. There are also a tabby cat named Holly and black cat named Brodie. At home I have a cocktiel called Typhoo as my mum and sister are allergic to fur.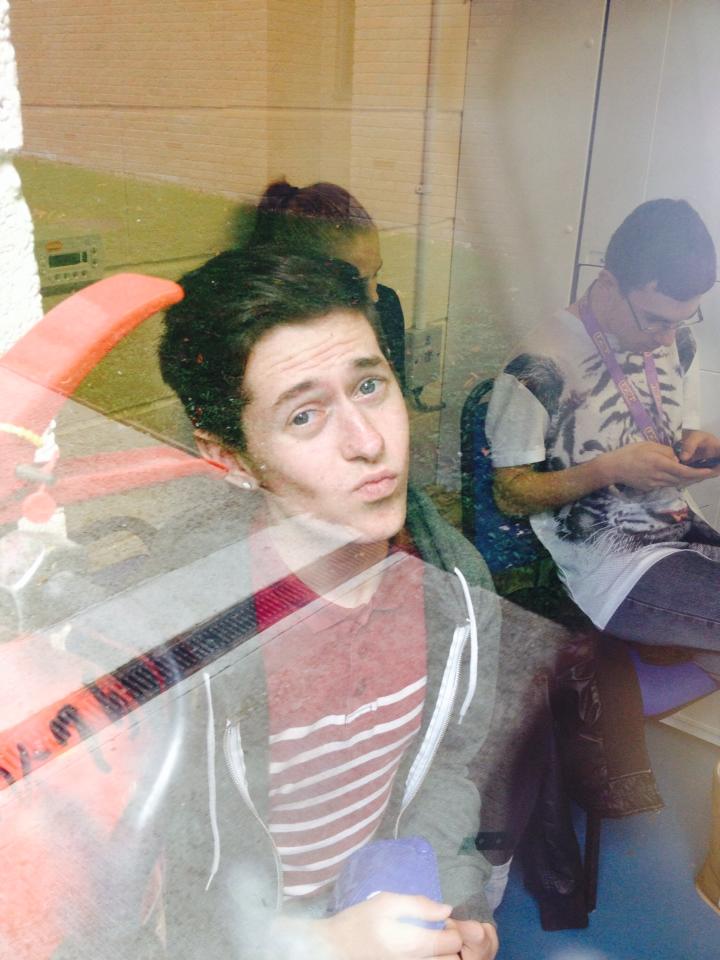 Do you have a boyfriend or are you living the single life?
Living the single life and loving it
How does your friends and family feel about you modelling?
I haven't actually told my family and only told a select few friends who are supportive with what I want to do.
As an actor and model, do you think its important to be a good role model for other teens?
In a way, yes as you can inspire them to reach for their goals and achieve what they want to achieve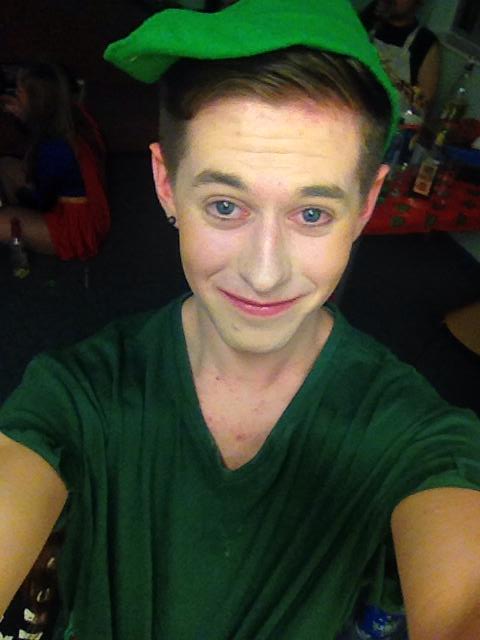 What other job would you like to have if you where not a model?
What were you going to be when you grew up? You know the old saying,
"When I am big up I am gonna be:"
I actually don't know as I all I've wanted to do was to perform and be in the public eye but I always remember saying I wanted to be a penguin, random I know, so I guess working with animals in a zoo would have been good.
What is your favourite animal?
I have always said dogs but actually I love cats as they always crave for attention which i love giving to them
What do you want for Christmas?
Tickets to see The Book of Mormon haha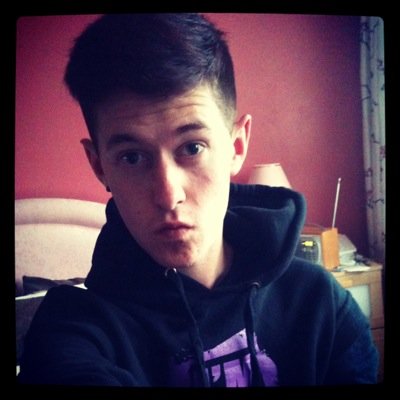 Who was the last person you kissed?
One of my close friends Dan who I absolutely adore inside and out
What was the last thing you cooked and what is your favourite food?
Tuna pasta bake, my signature dish. But I love me some good old Spaghetti Bolognase
You and I are the same then I love my Spaghetti too. Do you drown it in cheese too?
ahh yes nothing beats a good bit of cheese over any hot meal !
Will we be expecting anything new from you in the future?
Yes, hopefully more from BoyNapped in the near future
Do you have any public pages, sites or blogs online where fans and future work people can follow you?
Harry Jordan: I don't have any pages as of you yet but people can follow me on
twiiter @HarryJordanXXX
https://twitter.com/HarryJordanXXX
 How was it to be interviewed by SmackyGirl.net?
It was simply lovely, thank you very much for interviewing me.
Follow us on: