Harley is from around an area where I have my second home city .. Funny we haven`t run in to each other before. Oh well can`t hover over them all they say

Harley made me the cutest drawing ever he held up and made me a sign picture for my blog. For that he earned a Boxer shorts with our fancy logo on.. He is quite a handsome fellow ladies and gentlemen. Please follow him on his twitter linked at the bottom of this interview. Don`t forget to say HAPPY BIRTHDAY to him tomorrow 23th of Juli because its his big day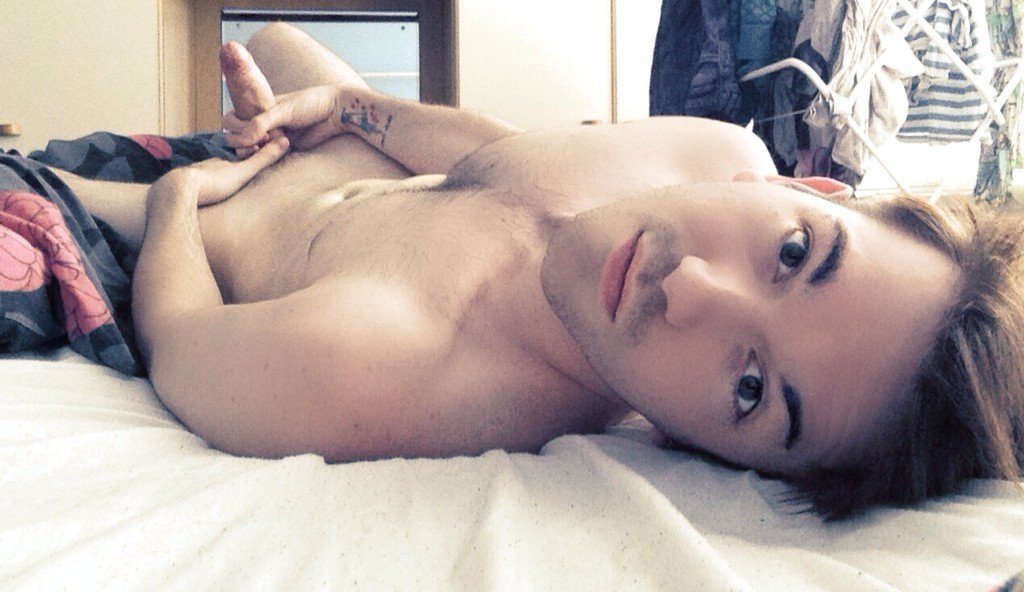 How did you become to apply for modelling? Where did it all begin.
It all started when I was 18, visit I'd been watching porn and had become curious. It wasn't until recently that I made a twitter account and was contacted by EuroCreme. And that was my gateway into the industry
How was it to work for EuroCreme?
Seeing as I had no experience at all, clinic I jumped straight into the deep end working on #bellboy which was on location. And it was a three way scene. The guys are all really lovely and it was a great experience Albeit 'hard' work
What other models did you work with for Eurocreme?
Levi Stephans and Jacob Daniels
How was it to work with Levi Stephans? He is a guy SmackyGirl has just interviewed.
He's a sweet guy, and very blessed down there.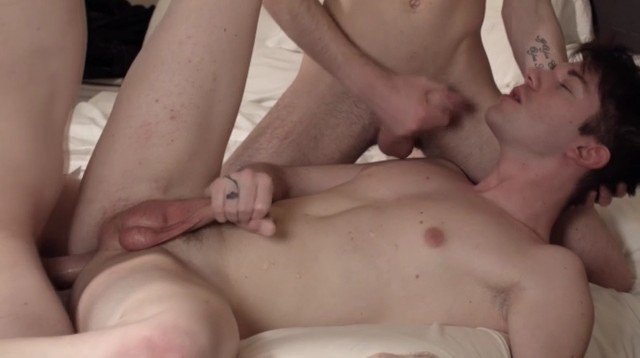 What did you learn from working with the company Eurocreme?
Everything haha. Like I said I was completely new to porn so I got to learn the ropes.
So where did the journey go after you worked with Eurocreme?
After EuroCreme I submitted my details over to ApplyToModel.com where Blake Mason had contacted me. I was already casually speaking to a few of the guys and then we arranged for a solo and duo shoot

Who did you get to work with there?
Sam bishop
So what other companies and models have you worked with up until today?
That's the lot

I'm waiting to get booked again
What did you learn and take with you from working with Blake Mason?
Working with Blake Mason was completely different. Whereas EuroCreme it was a big production, acting, photo shoots and a softcore version, Blake Mason was very straight forward and it flowed quickly. I'm starting to learn what angles and positions work best for me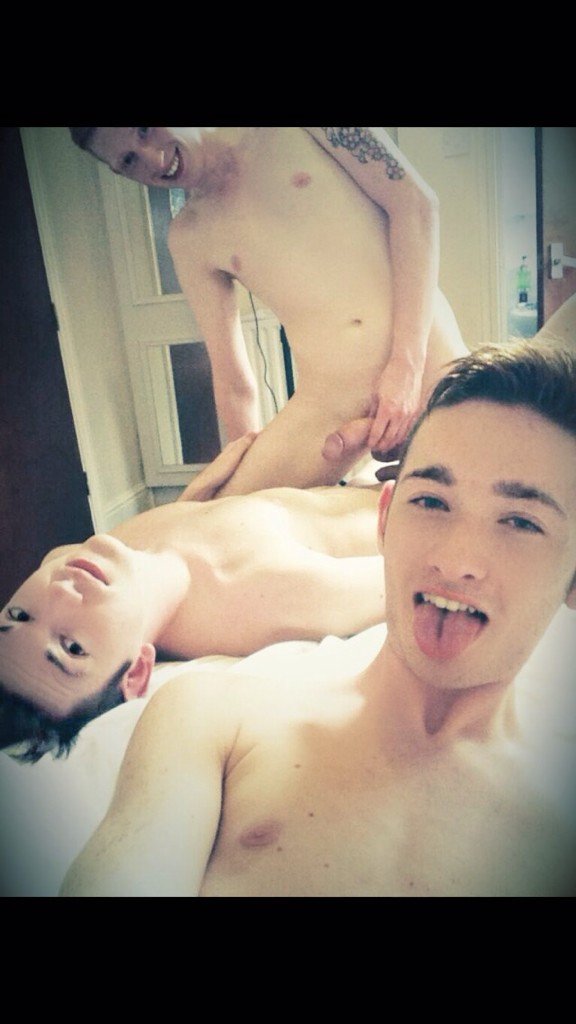 What part of the porn shoot is your favourite?
The bit where I get to take dick

Do you have a least favourite part of it?
Erm, probably the start. I'm always quite nervous to begin with. Once I relax into it though I'm having a great time
What was your first reaction when you walked in to a studio for the first time?
Well with Blake Mason I didn't realise just how big the studio actually is. I thought it'd just be a small studio space but it's probably 10 times bigger than I thought it'd be.
Did it live up to your expectations, frighten you or calm you down a lot more then you expected before hand?
Erm, I felt calm. I was just a bit nervous as to be expected
Did you see any other models around there the first time, where they nice to you or pouncing around like divas in diamond high heels, wanting you to bow and run their errands?

How was your first meeting with other models?
Oh yeah they were all like that. I thought I walked into an episode of RuPaul`s drag race

all the guys were lovely and looked after me

What is turns you on?
Hung cocks

French kissing, a nice toned smooth body to caress. Watching twinks get spitroasted by 2 hunks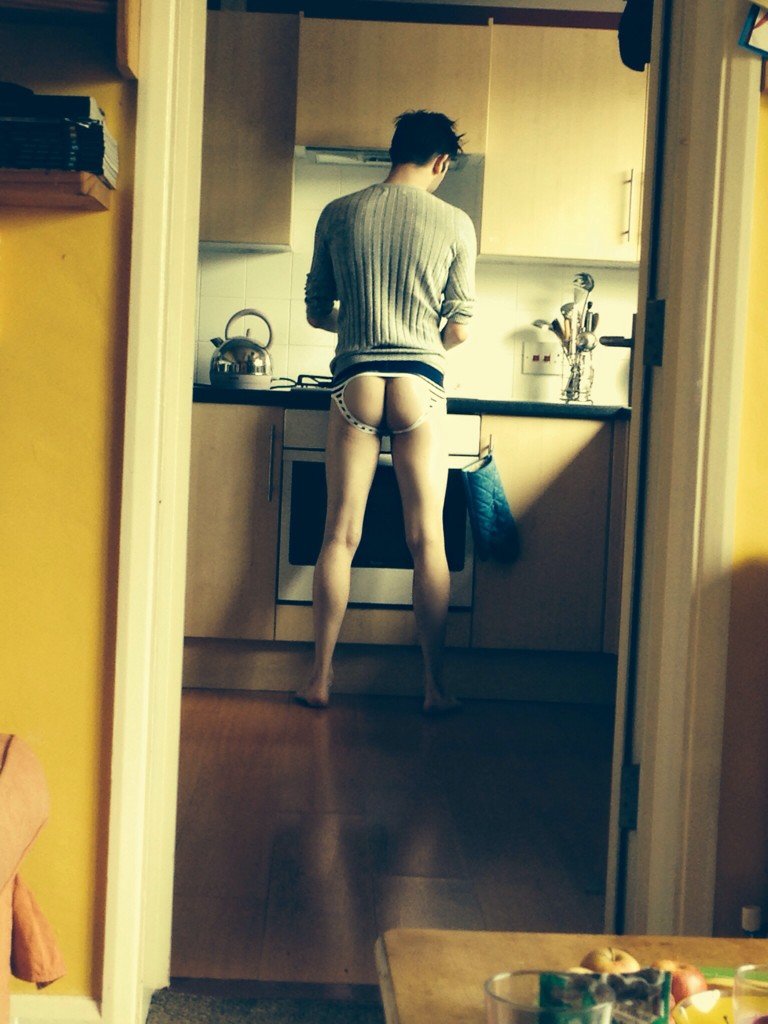 Where does your limit go, what fetish porn would you say no to?
The only fetish I have is cum play/facials. I'd give being tied up a go but I wouldn't do anything else
How do you rehearse to your shoots?
There isn't any way you can rehearse. Just make sure you get enough sleep and don't wank the night before

What other model(s) would be your biggest dream to work with?
Kayden Gray and Darius Ferdynand. I need to work on my body first though

Why are they someone you want to work with?
They're hot! And know what they're doing

What work are you most proud of?
I'm proud of all my work, sure there are things I can work on but as long as I'm getting booked because people want to see me then that's an achievement in itself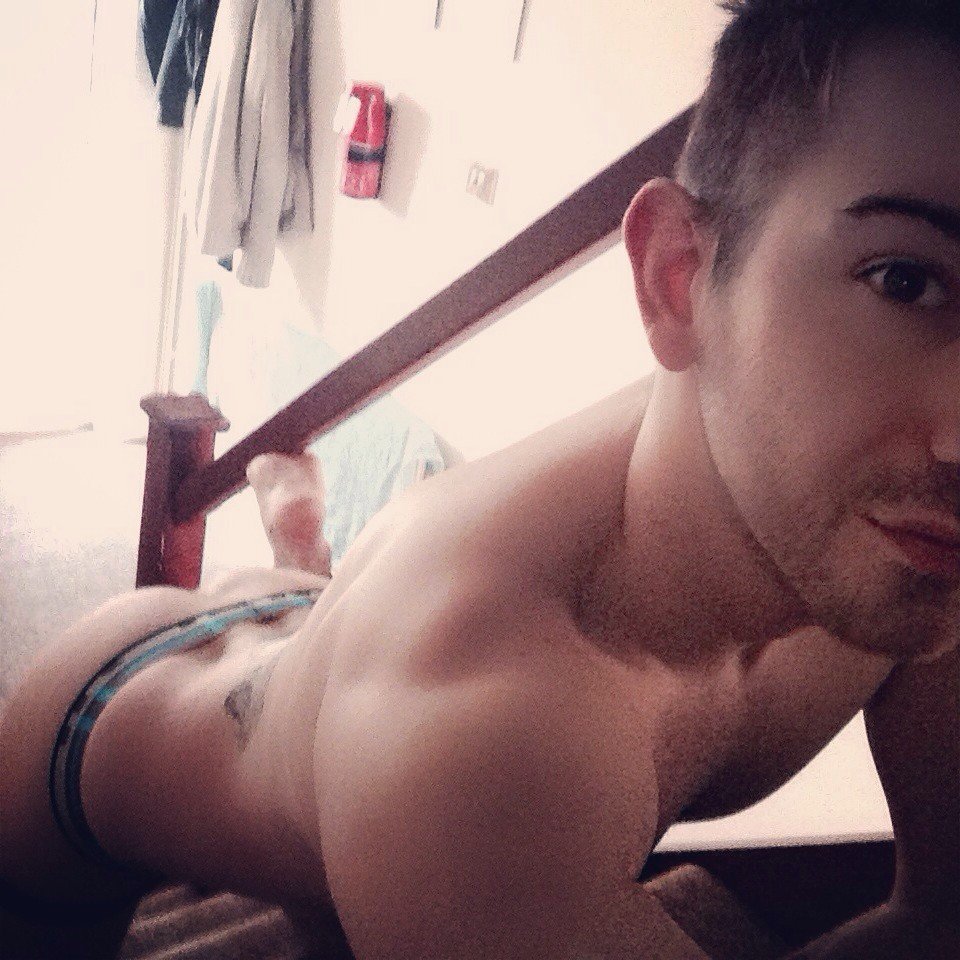 What is the best thing about being a model?
Other than the sex with hot guys and getting paid for it, it's just an all round fun experience and I enjoy being eye candy for so many horny guys

Have you established any new friendship with other models and company staffs?
I'd like to so. I'm pretty far away from everyone with living in Norfolk, so I'm mainly just talking to people through twitter. It's still early days to say I've made strong friendships but I'm looking forward to working on them

I'd like to think so*
So when you become a model and fans from all around the world discovers your work, there might be both boys and girls who likes your work and starts to follow you. If they asked what its your orientation, what is your answer and if they asked if have you ever been with a girl what would you say?
I would say that I'm strictly gay and have no interest in women sexually at all

I have never been with a girl, not even kissed.
But females as friends are welcome?
Of course

my only friends are girls. Well. My closest friends are girls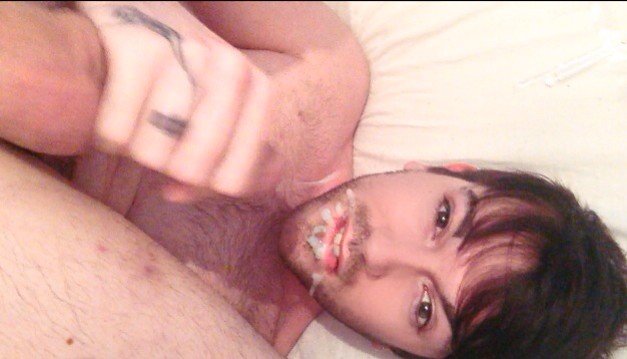 Had you ever heard of SmackyGirl before this interview?
I've seen the name here and there before from other models you have interviewed. And I've checked out the main site a few times

Did you take a peek on other interviews to see what they had said before you started you own with us? Maybe you found a favourite too? I had a quick look through Harry Jordan's interview prior to this interview

He's a kinky one
Your model names ends with the same. Do you know each other ?
I hadn't heard of him until a few days ago. I think the same last names (other than the 'O') was merely coincidence. There are a lot of similar porn names out there. Just look at bellboys cast. Lol Harley Jordan, Jordan Jacobs, Jacob Daniels
How old are you and where are you from? What do you do when you`re not modelling?
I am 24 tomorrow 🙂 and I'm from Norfolk, when I'm not modelling I'm just chilling with my friends, I`m a massive gaymer and I like to swim I also have a part time job in a shop
What games do you play?
Horror, adventure, beat me up, RPGs Beat em up* Currently playing final fantasy 10-2 I like to get lost in a new world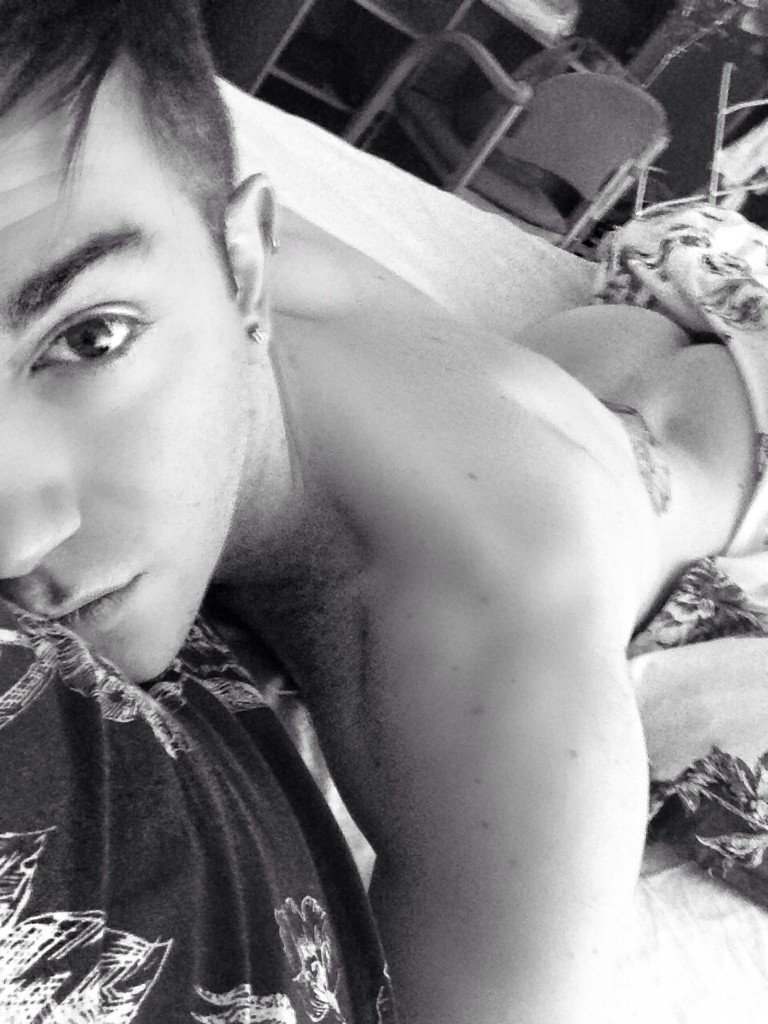 How many hours a day do you spend playing games? Haha I sound like a shrink lol
An unhealthy amount and I need help

Depends if I turn the console on. I could spend a good 5-6 hours on games, otherwise I just have the tv on
How would you describe yourself in 3 words
Quirky, cheeky, horny
What movies and music do you enjoy?
I don't listen to a lot of music but I like Shakira and Beyoncé, I like strong female vocals

my favourite movie at the moment is frozen, and then I enjoy a good gore fest or a musical.
Do you wanna build a snowman?
Come on let's go and play
Do you have someone in your life or are you single?
I'm always single lol. I don't understand what's not to like about me haha.

But I'd like a bf so form an orderly queue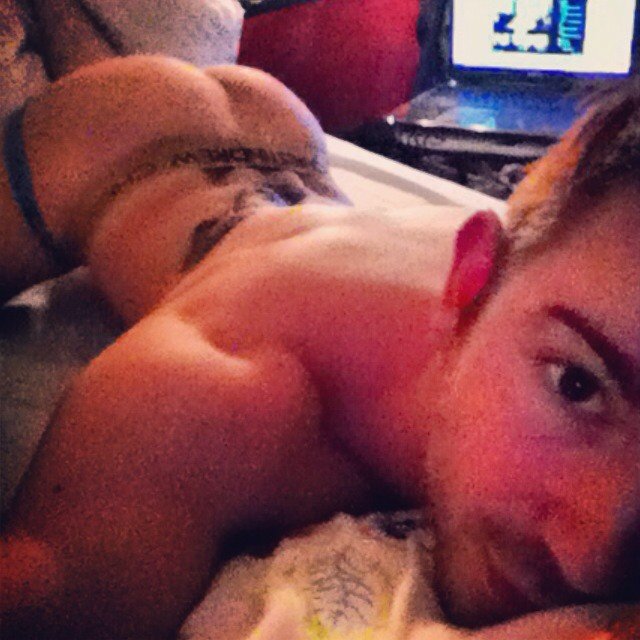 Where would you take a future boyfriend for the perfect romantic date?
No where.

I'm not really a fan of public places. So I'd invite him round and cook him a meal and play a game of twister
What other job would you like to have if you where not a model? What were you going to be when you grew up?
I gave fashion modelling a go but I had a lot of trouble with amateur photographers not sending me photos and then some not even turning up and I lost my confidence with it. That was my main goal in life. I guess being a porn model is the next best thing

actually this is better because I get to have sex too
What do you want for Christmas?
To sit on Santa's lap and for him to make all my dreams come true
What are you doing for your birthday?
My actual birthday, nothing. Just spending it at home, getting a Chinese, hanging out with mum. At the weekend though my best friend is throwing me a party and making me a gay rainbow cake.
Who was the last person you kissed?
A guy that lives not far from me

he has a big penis so. I realise I keep mentioning big penises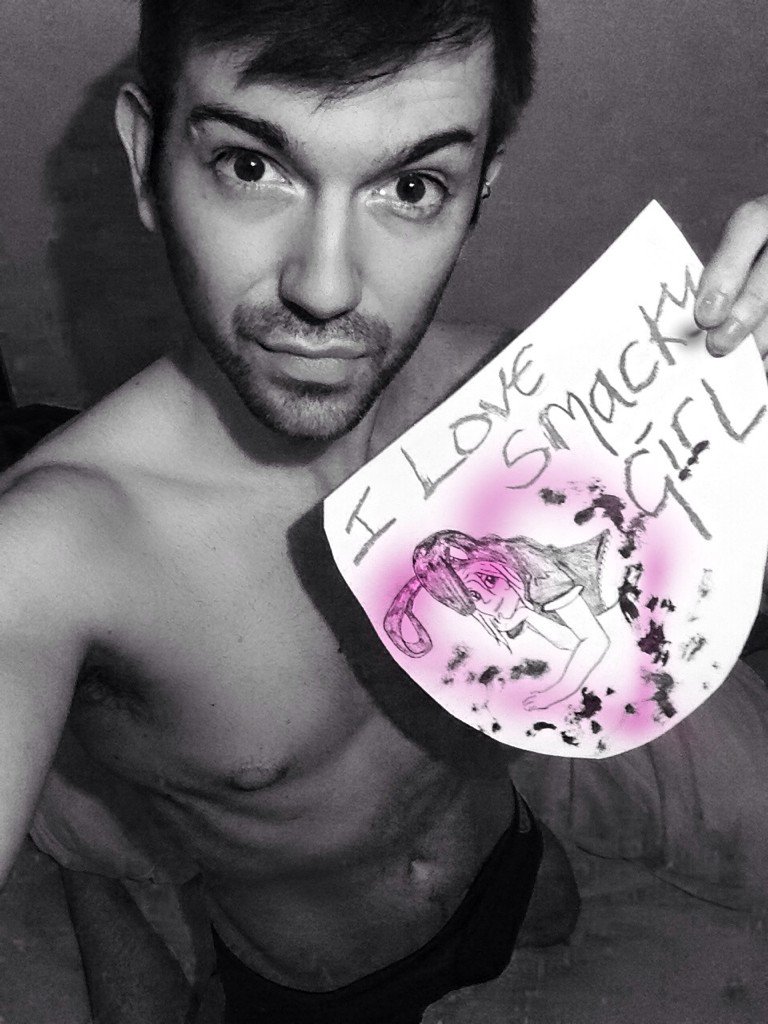 Yea is that a thing that is a must to have a chance with you?
No but it certainly does improve your chances

What was the last thing you cooked and what is your favourite food?
My favourite food is stew and dumplings

and then for dessert I like a toffee custard tart. I don't tend to cook much but last thing I cooked was pasta salmon and cheese

What swear word do you use the most?


Is cock a swear word? Otherwise it's fuck but I don't say it In an aggressive way

Will we be expecting anything new from you in the future?
My EuroCreme and Blake Mason solo are currently out. Keep an eye out for my duo with Sam bishop but other than that, time will tell
Do you have any public pages, sites or blogs online where fans and future work people can follow you?
Well I'm sure you will link my twitter page
but I also have an xtube page under HarleyJordonXXX
and a tumblr page MoonOperator.tumblr.com
https://twitter.com/HarleyJordonXXX
So we`re at the end. How was it to be interviewed by SmackyGirl.net?
It was like one huge orgasm

thanks for having me

Follow us on: